BOULDER, Colo. (BRAIN) — The NPD Group says IBD bike sales were up 4 percent in dollars and 7 percent in dollars in the first nine months of 2015.
"Contrary to the first nine months of 2014, the cycling industry is on the plus side heading into this holiday season," the retail tracking company said.
The company said sales of electric, transit/fitness, and mountain bikes drove the sales increase. It said accessories—which include items such as …read more
AIGLE, Switzerland (BRAIN) — The international cycling union, UCI, is opening a satellite World Cycling Centre in India at the New Delhi velodrome.
The India facility will be UCI's fourth satellite center along with centers in Japan, South Korea and South Africa. The UCI operates its primary center in Switzerland.
The new India center is part of the Indira Ghandi Sports Complex, which is a legacy of the 2010 Commonwealth Games and host of the 2015 …read more
Celebrity riders including Jens Voigt to participate. Trek will donate $40k if participants log 100,000 miles
CHICAGO (BRAIN) — Online stationary training software Zwift is conducting a fund-raising ride, complete with celebrity participants, on Dec. 5. The 24-hour virtual event will raise money for World Bicycle Relief, with Trek Bicycle committing to a $40,000 donation if riders reach a collective 100,000 miles.
"We are fortunate to have Zwift as a partner for this …read more
BROOKLYN, N.Y. (BRAIN) — Champion System North America is announcing a series of new business, free shipping upgrades, and website enhancements heading into the New Year.
Customers will be able to upgrade their shipping to Priority, free of charge. Champion System Priority Shipping (4-5 weeks) has become "The new standard for our production and delivery turnarounds," said Jay Thomas, VP of sales and marketing.
Champion System will also be making enhancements to its website including making …read more
IRVINE, Calif. (BRAIN) — Hang Ten Bikes has appointed Mike Russell as its director of bike sales. Russell began in the position on Nov. 1.
The company said it has experienced "explosive growth" of cruisers in the last three years.
Russell is a a 20-year industry veteran, most recently having served as sales director at Pure Fix. There he managed the bike product categories and strategized with the outside sales team on sales, marketing and retail …read more
By bikinginla Just a quick note before we get started. Today is the busiest travel day of the year, and not just in the skies. Starting this afternoon, the streets will be filled with crazed drivers trying to fight their way out of town, or rushing to …read more
Via:: BikingInLA
Retailer hopes to exceed last year's donation of 30 Buffalo bikes.
RIVERSIDE, Calif. (BRAIN) — Jenson USA plans to repeat the World Bicycle Relief campaign it held last year on Giving Tuesday, the day after Cyber Monday. Last year, for each bike sold by Jenson USA in its Corona store or online on that Tuesday after Thanksgiving, Jenson employees paid for one Buffalo bike to be donated by World Bicycle Relief. The employees paid for …read more
NEW YORK (BRAIN) — Martone Cycling Co. Is now offering a collapsible helmet design developed for fashion-conscious urban riders.
"I wanted to create a stylish compact counterpart to the original MCC helmets, a design that remained sleek and elevated, without the bulkiness and extra weight," said the company's founder and designer, Lorenzo Martone.
Martone consulted with the helmet maker Overade, to execute his vision. The helmets are available in black and white with …read more
NEW YORK (BRAIN) — Brompton Bicycle is bringing back its limited Black Edition bike and is running an international video contest to promote it. The contest will be judged by a panel that includes British director Guy Ritchie (said to be a Brompton enthusiast), with a top prize of a trip to London with the chance to participate in the 2016 Brompton World Championships.
The Black Edition was designed to appeal to …read more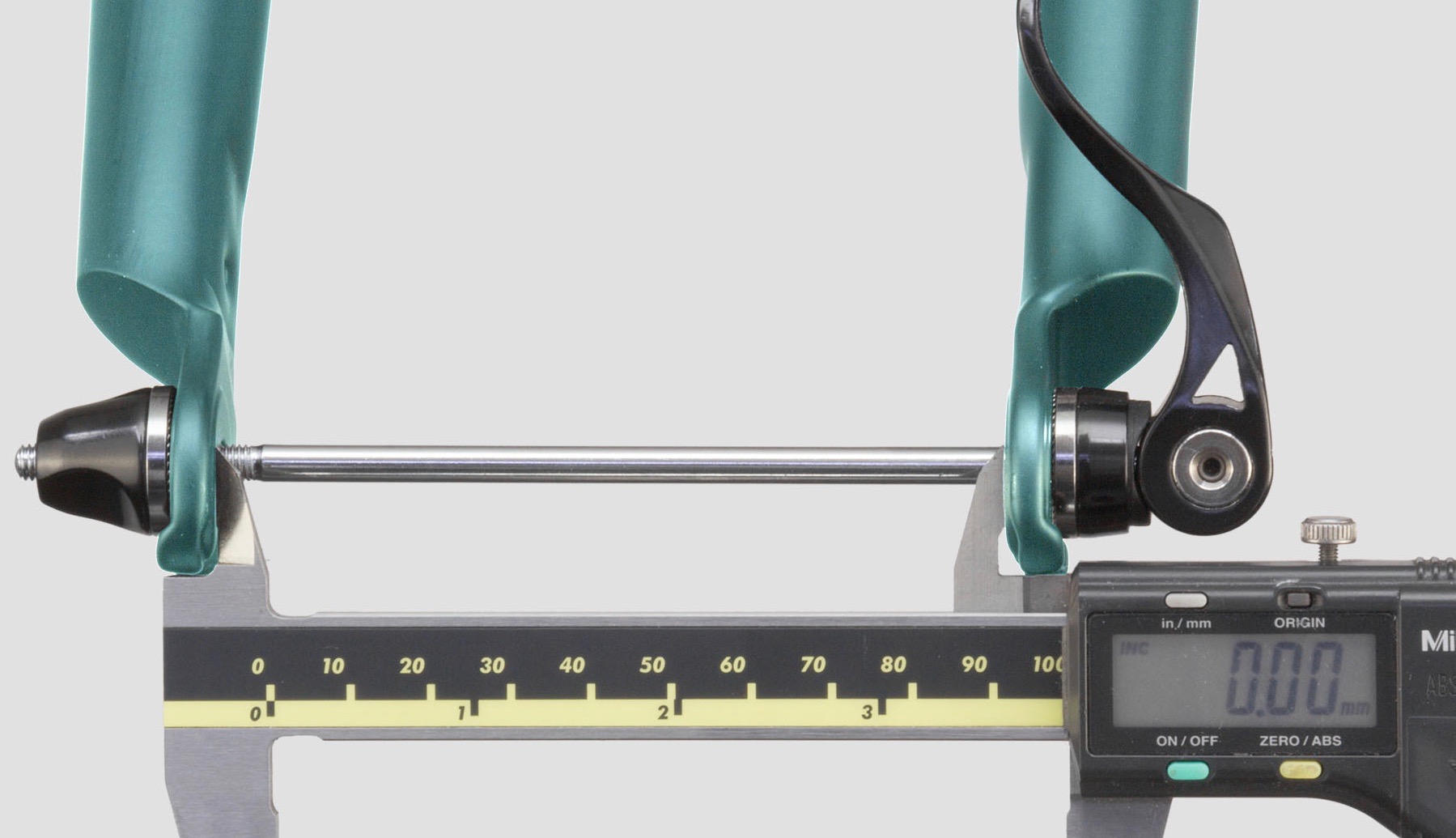 One of the country's best known mechanics and instructors shares a method for adjusting QRs — and teaching retail customers to do it.
URL:
http://www.bicycleretailer.com/product-tech/2015/11/23/top-mechanic-john-barnett-how-set-qr-tension-%C2%A0and-teach-your-customers